L'UNITÉ DE RECOMPLISSAGE SOUS VIDE UVD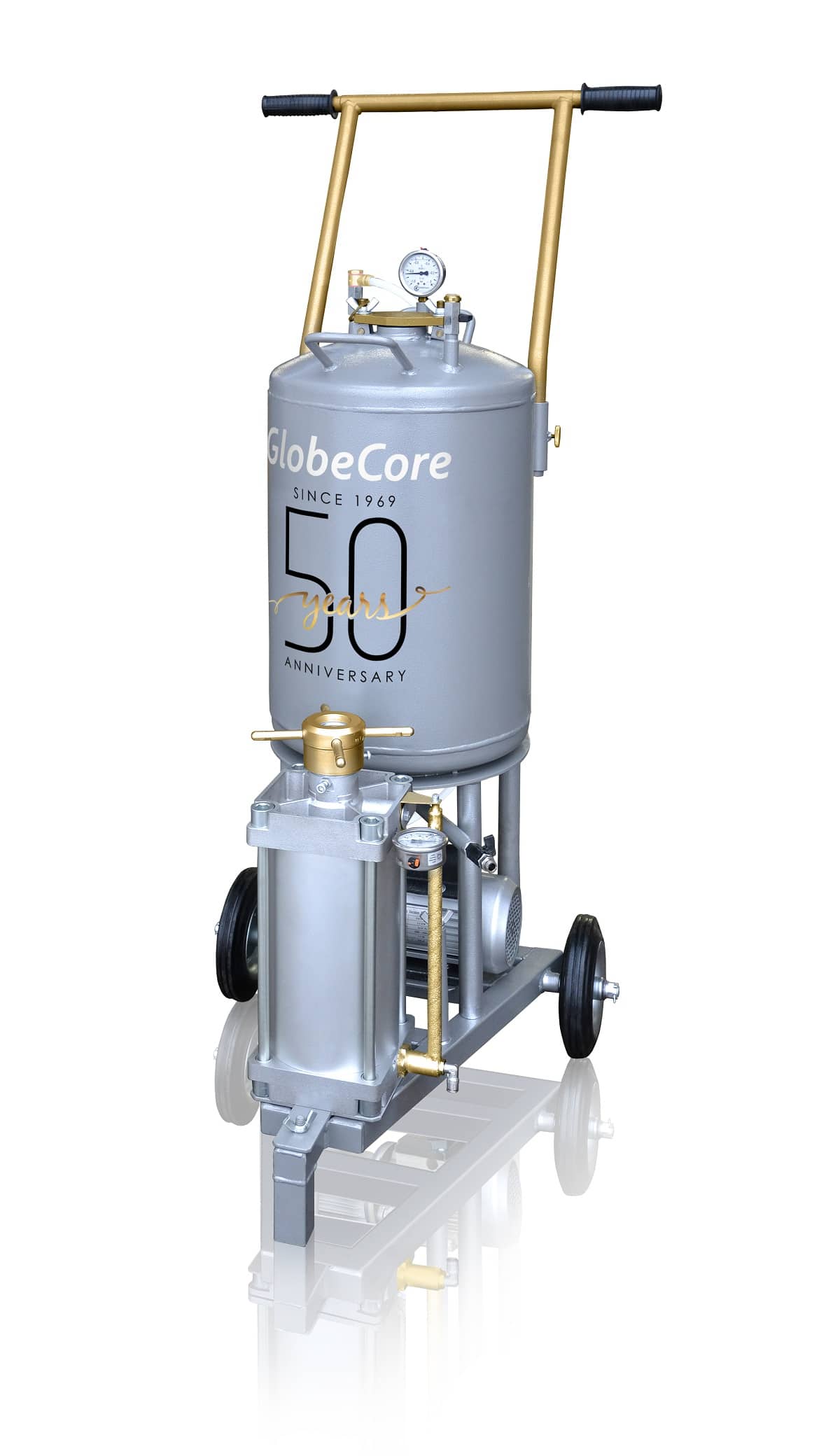 L'unité de recomplissage sous vide UVD est conçue pour la préparation (dégazage), stockage, transport et recomplissage d'huile de transformateur dans les ports haute tension des transformateurs et des commutateurs; l'unité est conçue pour fonctionner dans les centrales électriques, les sous-stations et les autres installations énergétiques.
GlobeCore fabrique et fournit des équipements pour la purification d'huile de transformateur, de turbines, des huiles industrielles et des autres types d'huiles. Les unités GlobeCore de traitement des huiles sont faciles à utiliser et à entretenir, elles sont pratiques et fonctionnelles. Les unités ne rejettent pas d'émissions nocives dans l'atmosphère. En outre, elles consomment le minimum d'énergie ce qui permettrait d'éviter les frais liés.
Parametre

Valeur

Amount of prepared oil, liters/gals

30/7.8

Amount of oil in filling section, liters /gals

4/1.06

Pression résiduelle dans la section de dégazage, Pa (mm.hg)

6.7 (5х10-2)

Pression d'alimentation en huile, MPa (kg/cm2)

Up to…0.4 (up to…4)

Puissance nominale, kW

0.25

Tension d'alimentation 50/60 Hz, V (60 Hz USA)

220

Dimensions, mm/ft:
• longueur

• largeur

• hauteur

900/2'11"

780/2'7"

1500/2'4"

Poids à vide, kg/lbs

80/176.8
polyvalence (peut stocker, transporter, dégazer et ajouter de l'huile de transformateur);
taille compacte et mobilité;
opération et entretien simples.