Wastewater treatment from phenol by AVS-100
Qualitative treatment of wastewater from phenol and other organic contaminants has a great practical importance within different branches of industry.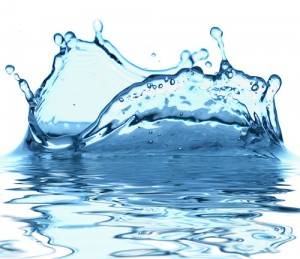 In many cases, contemporary ways of usage by enterprises do not provide high qualitative treatment (degree of phenol decline is 75-90%). These ways have defects such as long process duration from 3 to 5 hours, long processing time, high reagent consumption (pyrolusite, kali bichromate or sodium bichromate), and process temperature is 95–100 °С, bulk equipment, necessity of large working area.
We have designed new uninterrupted way of wastewater treatment from phenol and other organic contaminants by means of vortex layer. We tested artificial wastewater by Intensifier of Technological Process. These wastewaters contain similar concentration of phenol, acid and contaminants as real manufacturer's wastewaters. Content of wastewater is indicated in the table 1.
Waste characteristics
Parameters

Industrial wastewater

Phenol-formaldehyde resin content

Epoxide resin content

Diphenylol propane content

Phenol, g/dm3

0,5–5

0,1–0,3

10

Sulphuric acid, %

2–5

–

10

Formaldehyde, g/dm3

2–12

–

–

Diphenylol propane, g/dm3

3–5

1,5

9,3

Methanol, g/dm3

0,8–10

5

–

NaCL, g/dm3

–

12,7

–

NaOH, g/dm3

–

0,5–10

–

Dry particles, g/dm3

0,5–8,5

28,0

45
Research suggests that Intensifier of Technological Process provides qualitative treatment of wastewater from phenol at lower cost to compare with other known methods.
Conditions of the wastewater treatment by AVS unit from phenol concentration 0.5-10 g/dm3 and acidity of the medium 5 g/dm3 are as follows:
oxidizing agents: potassium bichromate (concentration 0.2-5 g/dm3); manganese dioxide (concentration 1.2-10 g/dm3); potassium permanganate (concentration 0.1-1.0 g/dm3);
wastewater's temperature – 20–45 °С;
oxidization time – 0.1-2 seconds.
AVS unit industrial process flowsheet is much simpler in technological execution than contemporary industrial process flowsheets.
According to this process flowsheet phenol wastewater enters to equalizing reservoir which is made to blending and equalization of phenol concentration. Wastewater and potassium bichromate (oxidizing agent with concentration 150–300 g/dm3) inject to the unit working chamber by means of pump.
Phenol oxidizes in apparatus from where wastewater injects to another vortex layer machine. In the second stage hexavalent chromium regenerates by ferrous sulfate in alkaline medium and at the same time neutralizes and settle Cr3+. As alkaline agent can be used lime, soda or other reagents.
While wastewater treating from phenol, oxidized another organic impurities. Level of formaldehyde content decreases from 10 g/dm3 to 50-100 mg/dm3, methanol – from 6.4 g/dm3 to 2.3 mg/dm3, diphenylol propane – from 4.6 g/dm3 to 150 mg/dm3.
Following conditions are recommended to decline the wastewater phenol level:
Incoming water acidity level – at least equal to 3-5 g/dm3;
Wastewater temperature during oxidization  – 45 °С (if the wastewater contains gums, temperature should be increased to 45–60 °С);
Oxidizing agent consumption – 2.5-3.0 weight parts for 1 gram of phenol;
AVS unit productivity: for AVS-100 – to 10 m3/h, AVS-150 – to 25 m3/h.
Application of AVS unit permits to:
reduce energy consumption in 10-15 times;
reduce oxidizing agent consumption in 1.5-2 times
reduce the working area of waste treatment facilities in 1.5-2 times