Fuel, oil cleaning system UVR-450/16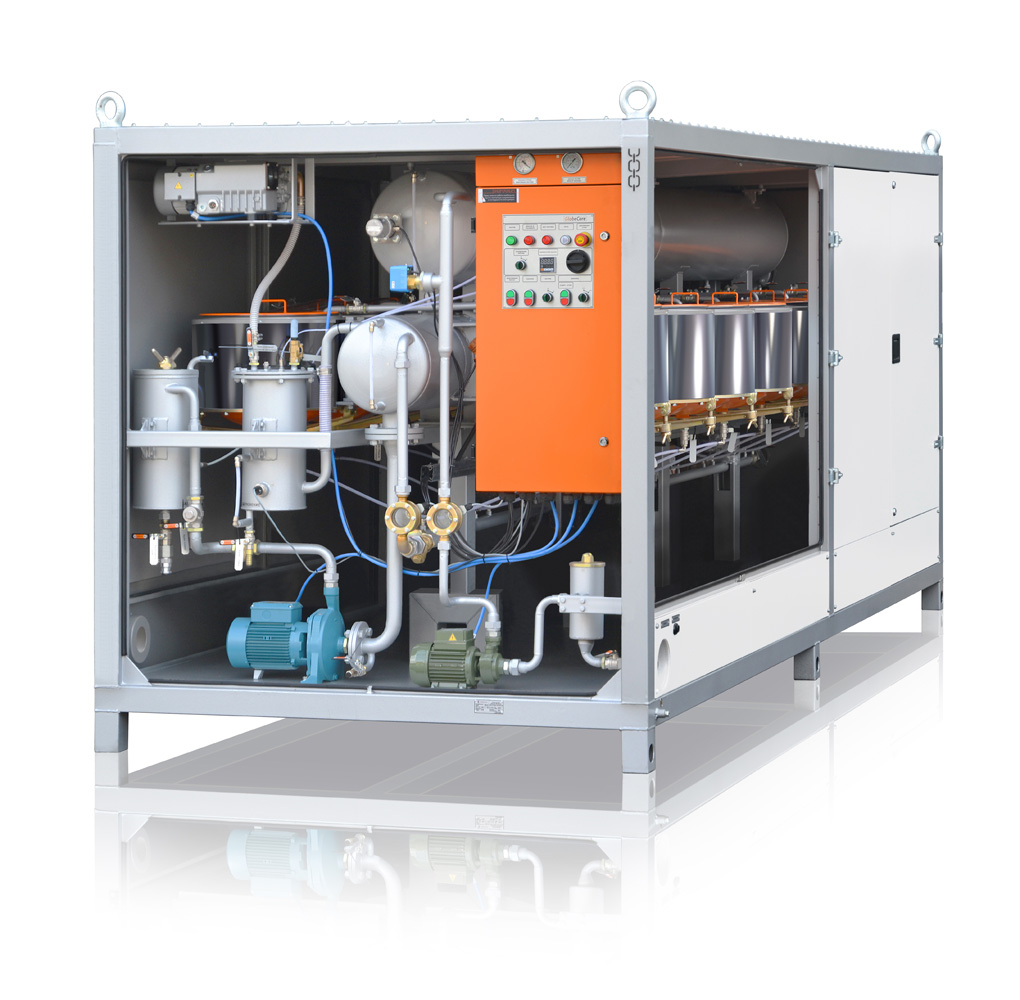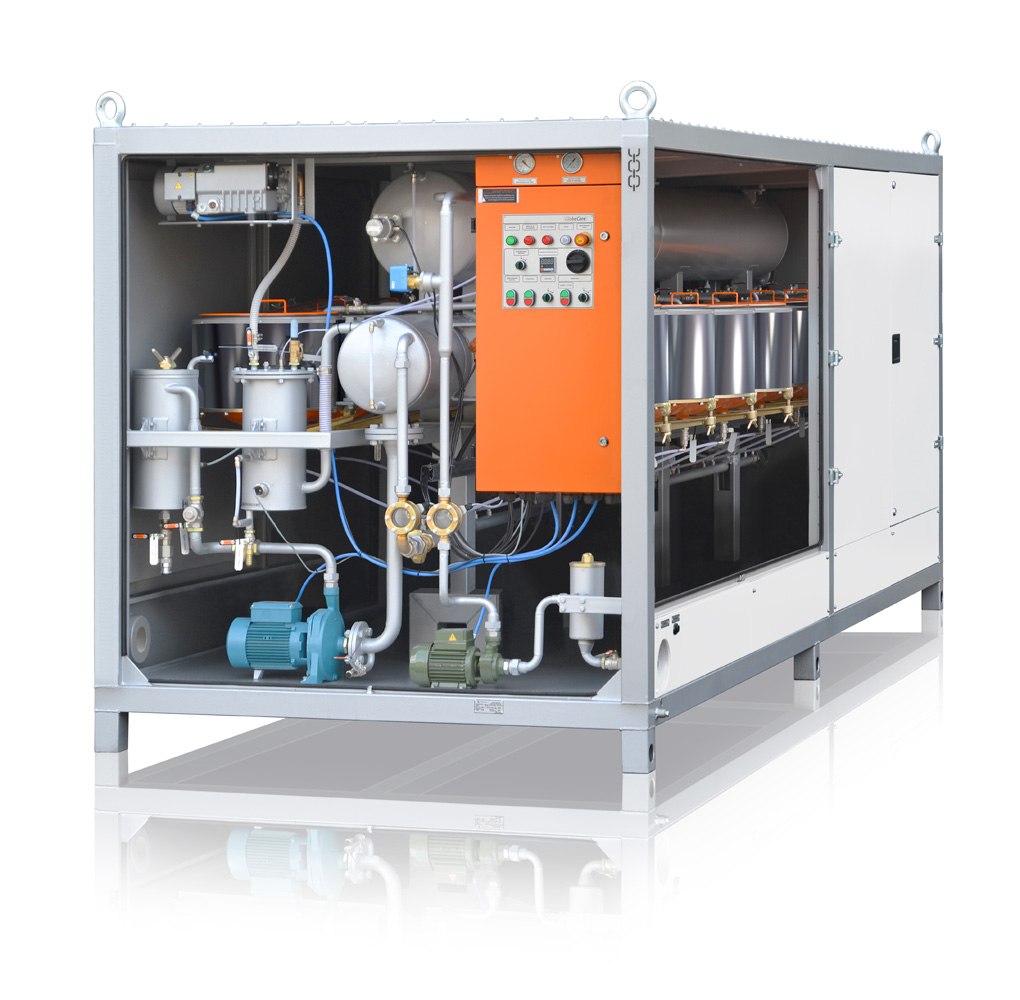 GlobeCore UVR units are designed for the regeneration and purification of fuels and used mineral oils. The UVR Process is a unique and Proprietary GlobeCore technology without equal anywhere in the world. The process is so unique and so advanced that it can regenerate practically any fuel and used mineral oil.
GlobeCore UVR 450/16 unit has successfully processed dielectric transformer oil, turbine oil, industrial oil, heavy fuel oil, and Diesel fuel in hundreds of facilities around the world.
The UVR 450/16 unit removes sulfur, hydrogen sulfide compounds, tar and other contaminants. Oil and fuel products remain clear and stable after the regeneration process.
 Specifications
| | | |
| --- | --- | --- |
| # | Name of parameters | Value |
| 1 | Regeneration productivity, m³/h: | UVR-450/16 |
| | – transformer oil | 0,28-0,3 |
| | – turbine oil | 0,28-0,3 |
| | – industrial oil | 0,28-0,3 |
| | – dark heating oil (crude oil) | 0,6-0,8 |
| | – dark diesel oil | 0,6-0,8 |
| | – dark gasoline | 0,7-1,1 |
| 2 | Regenerating powder consumption in % from the weight of cleaning product | |
| | – transformer oil | 3-17 |
| | – turbine oil | 3-17 |
| | – industrial oil | 3-17 |
| | – dark heating oil (crude oil) | 2-15 |
| | -dark diesel oil | 1-7 |
| | – dark gasoline | 1-5 |
| 3 | The weight of regenerating powder for filling | |
| | – one regeneration module, kg | 20(35) |
| | – all regeneration modules, kg | 400(600) |
| 4 | Loss (oil product) in % from initial volume (that that remains in a sorbent) | |
| | – transformer oil | 1-6 |
| | – turbine oil | 1-6 |
| | – industrial oil | 1-6 |
| | – dark heating oil (crude oil) | 1-6 |
| | – dark diesel oil | 1-6 |
| | – dark gasoline | 1-6 |
| 5 | Total capacity of heaters, kW | 5,28 |
| 6 | Rate capacity, kW | 8 |
| 6.1 | Power consumption without heating of kW/hour | 2,72 |
| 7 | Thickness of filters, micron | |
| | – input | 25(10) |
| | – output | 5(3) |
| 8 | Voltage of the three-phase alternating current main with a frequency of 50 (60) Hz, In | 380 |
| 9 | Overall dimensions, mm not more | |
| | -length-width-height | 4800/1480/2140 |
| 10 | Weight, kg not more | 2550 |
UVR 450/16 unit. External views