biodiesel production equipment laboratory system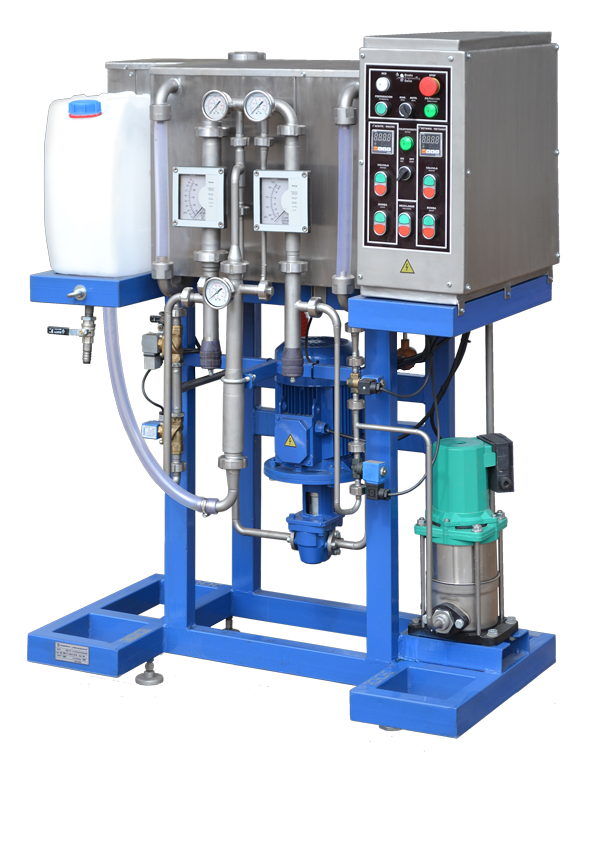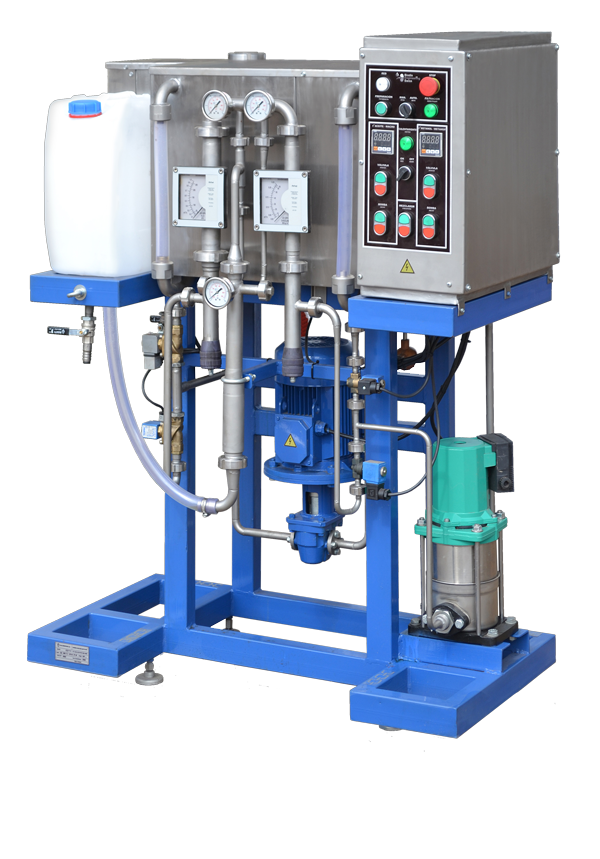 This small scale biodiesel production equipment laboratory unit was designed for laboratory researches and creation of new biodiesel recipee. USB unit is intended for production of methyl ether from vegetable oils by means of transesterification.
The biodiesel production equipment is designed for transesterification of vegetable oil, animal fat etc by highly precise and finely dispersed cavitation mixing with catalyst and further dry polishing of biodiesel. The product complies with EN 14214 and ASTM standards.
The unique technology allows to product FAME (biodiesel) without lengthy additional readjustment from any type of vegetable oil or animal fat.
All operating components of the plant are ex-proof and made from stainless steel.
Please visit our new web-site for Biodiesel Production Plants
www.biodiesel.globecore.com
The unit can be used by the oil refinery plants, biodiesel production plants, and food industry enterprises.
Technical data
№
Name of parameter
Value
1
Unit capacity for waste oil processing, m³/h
1
2
Methanol consumption, m³/h
0,06…0,25
3
Tankage for oil, dm³
48
4
Tankage for methanol, dm³
6
5
Tankage for final product, dm³
30
5
Temperature of oil heating and maintenance, °C
40…80
6
The method of heating of working fluid in the tankage and pipeline system
thermoelectric heater and heat tape
7
The total power consumption, kW, not more
4,5
8
Supply voltage
50 Hz
9
Overall dimensions, mm not more

– length
– width
– height

1210
870
1430
Unit design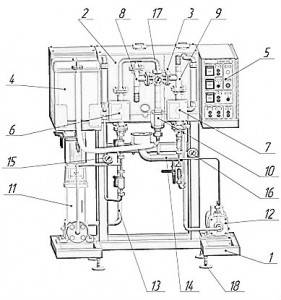 1 – frame, 2 – tankage for oil with the heaters, 3 – tankage for methanol, 4 – tankage for final product, 5 – control panel, 6 – oil flowmeter, 7 – methanol flowmeter, 8 – regulating valve for oil, 9 – regulating valve for methanol, 10 – hydrodinamic mixer, 11 – oil pump, 12 – methanol pump, 13 – pipeline system, 14 – exhaust collector, 15-16 – manometer for oil and methanol, 17 – mano-vacuum meter, 18 – movable pedestal
Mode of operations
Operation mode consists in preparation of the components and creation of required conditions for transesterification reaction. The tankages are filled with methanol and catalytic agent. After that the required parameters of oil temperature and heating of oil pump are set; oil heating and oil pump are turning on.