Oil Regeneration Laboratory System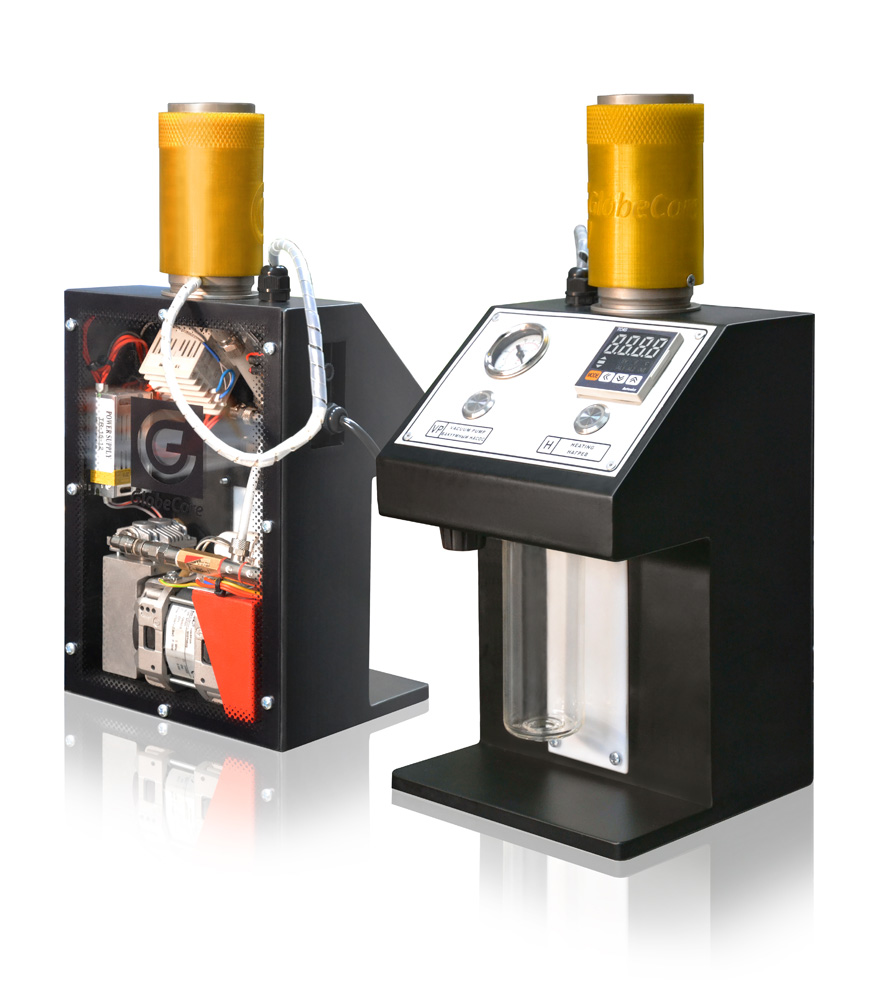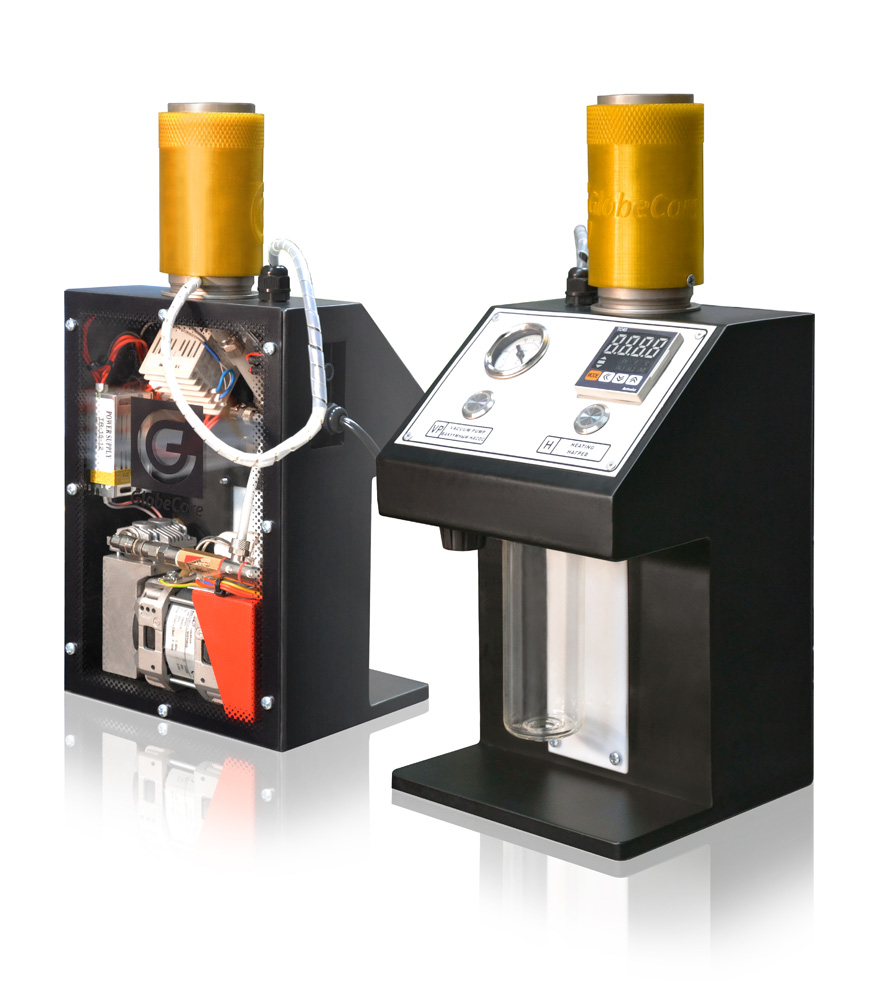 Lab UVR unit was designed to regenerate waste oil with viscosity below 70 cSt at 50ºC. The unit is also decreases oil acidity as well as dielectric loss tangent to standards for operational oil.  The UVR is a versatile unit, designed to purify, lighten, regenerate and remove aromatics from absolutely any petrochemical product. The unit can be operated by any facility, does not require special placement, is easily transportable and works noiselessly.
The laboratory UVR unit will help you provide a tests with any type of petrochemical product to verify the possibility to clean it.
Types of mineral oil which can be regenerated are as follows:
– industrial oil;          – transformer oil;
– turbine oil;              – diesel oil;
– heating oil;             – hydraulic oil;
– vacuum oil;             – transmission oil;
– gas condensate;   – kerosene;
– and others
DESIGN
The unit consists of:
– regeneration pod;
– frame;
– vacuum chamber;
– vacuum pump;
– piping;
The regeneration pod is a vessel, half-filled with sorbent which regenerates the percolating oil. Sorbent and oil are put into the pod from the top.
The bottom of the pod has a lid, through which the pod is vacuumed, saturated sorbent is extracted and regenerated oil is pumped out.
The external surface of the pod is wrapped with an electric heater tape and insulated.
The frame – this is a metal structure supporting all the unit's components.
The Vacuum chamber – is a rectangular vessel filled with regenerated oil. The top part of the vessel is equipped with a ball valve to connect the chamber with the vacuum pump. The bottom of the vessel is equipped with a ball valve, through which the oil is sucked into the vacuum vessel, and a valve to drain the oil. The vessel is also equipped with a visual liquid level meter and a vacuum gauge.
The Vacuum pump creates vacuum in the vacuum chamber.
Technical specification
The main parameters of the unit are indicated on the table 1.
№
Name of parameter
Value
1
Regeneration productivity, l/h:

– transformer oil

– industrial oil *

3-5*

2-4*

 2
Regenerating powder consumption in % from the weight of cleaning oil

– transformer oil

– industrial oil *

3-10*

3-10*

3
The weight of regenerating powder for filling, kg
3
4
Loss (oil product) in % from initial volume (that what remains in a sorbent)

– transformer oil

– industrial oil

1-5

1-5

5
Total capacity of heaters, kW
0,16
6
Rate capacity, kW
1,0
8
Voltage of the one-phase alternating current main with a frequency of 50 (60) Hz, V
220
9
Overall dimensions, mm not more

– length

– width

– height

500

550

750

10
Weight, kg not more
50
UVR lab is always in stock or available on very short notice.
Express Delivery to any destination.
To order the unit call Ms. Oksana
+493021788825
or send a request to energie@globecore.de