CMM-R Transformer Oil Regeneration Plant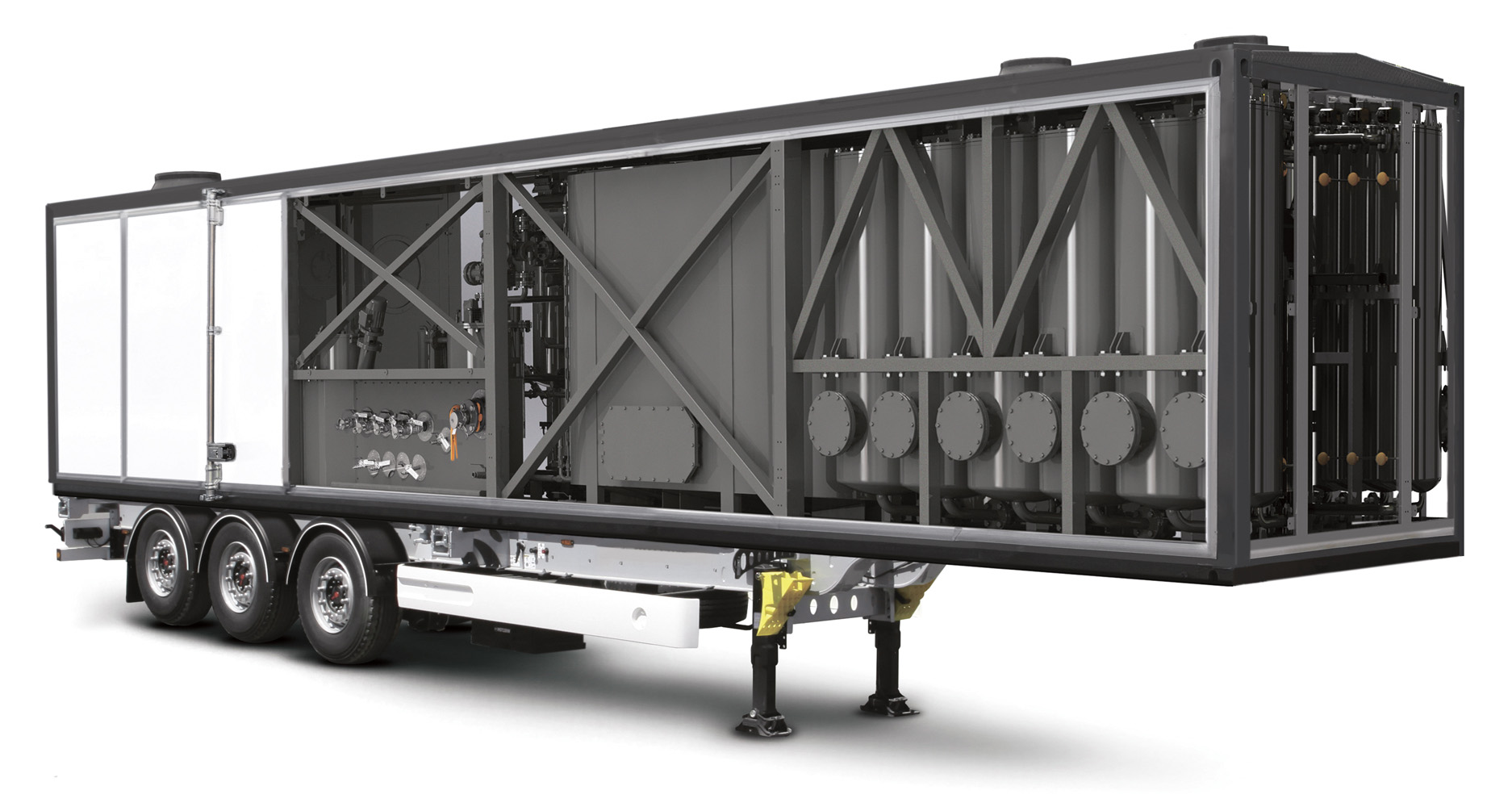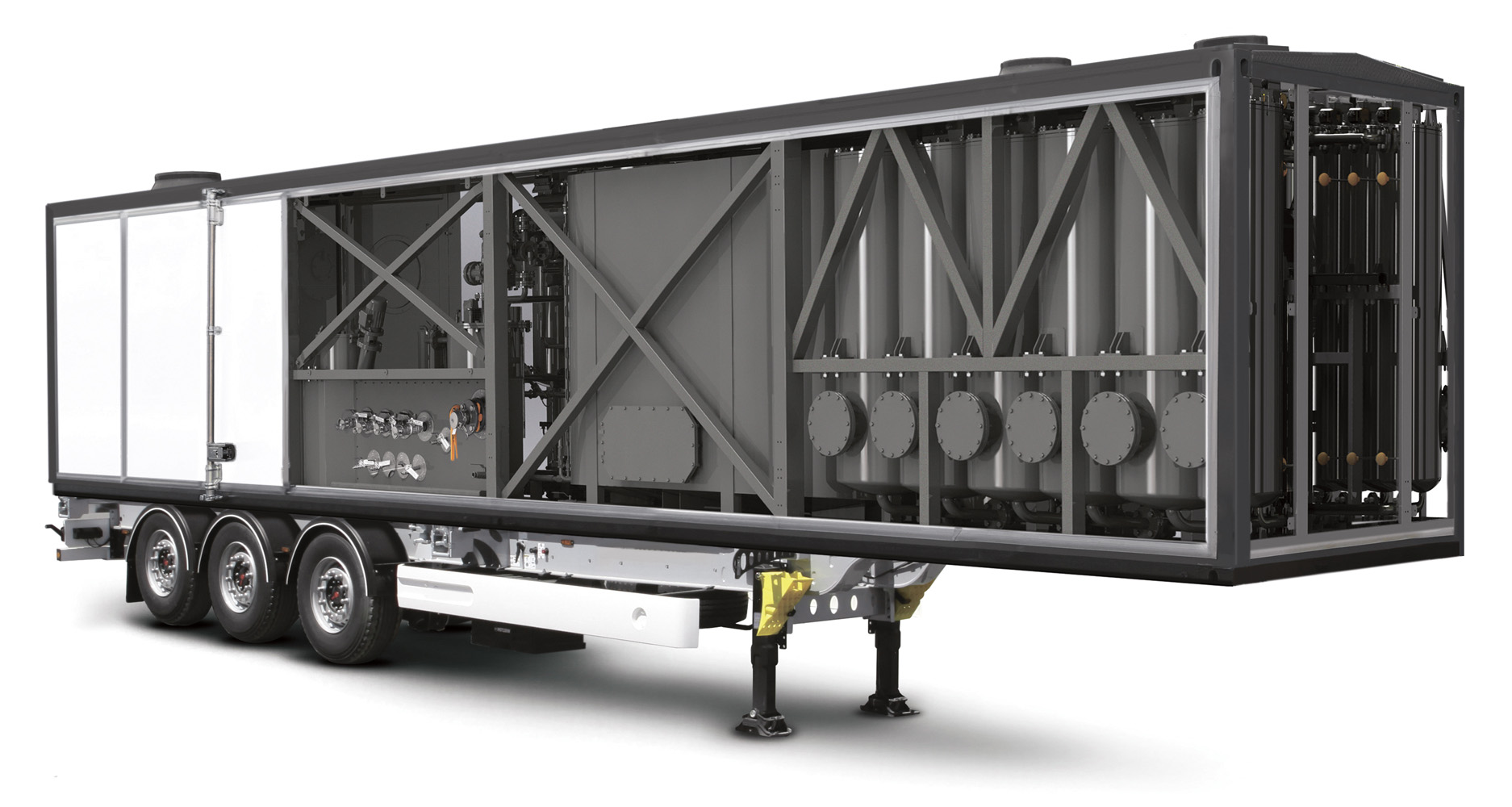 GlobeCore regeneration units now offer two (2) revolutionary features:
Energized transformer oil processing; and
Automatic Sorbent Reactivation.
The GlobeCore Process is performed continuously on most energized    transformers without the need to remove, replace, and dispose of contaminated Fuller's Earth sorbent material.  No hazardous waste and a one man crew equals lower costs and efficient operations.
The CMM-R (Mobile Oil Regeneration Plants) units are designed to extend the useful service life of the transformer by full and complete restoration of the dielectric strength and chemical composition of the transformer's insulating oil.  All CMM-R units feature the automatic sorbent reactivation system.
GlobeCore Regeneration units use the GlobeCore Process to remove acids, moisture and other contaminants from the oil, improve oil color, increase oil stability against oxidation and lower gas solubility.  The GlobeCore Process also removes acids, water and contaminants from the insulating paper and windings.
СММ-R Model Range
Model*

Degassing

Regeneration
Processing capacity,

Liters/US gallons per hour

Fuller's earth load, kg/lb

СММ-R21

–

300/661

СММ-R2/1002

100/26

300/661

СММ-R41

–

600/1,322

СММ-R4/1002

100/26

600/1,322

СММ-R121

–

1800/3,968

СММ-R12/40002

4000/1056

1800/3,968

СММ-R24/1

–

3600/7,936

СММ-R24/60002

6000/1585

3600/7,936

СММ-R321

–

4800/10,582

СММ-R32/100002

10000/2641

4800/10,582
Without de-gassing unit
With de-gassing unit
∗ Units range in capacity from two (2) Fuller's Earth Columns to thirty two (32) Columns and each column can process approximately 50 to 100 liters/ 13.1 to 26.5 gals per hour
Processing capacity of the GlobeCore CMM-R units is defined by two parameters: (1) liters per hour (L.P.H.) and  (2) the amount of oil in liters passed through the Fuller's earth:
While degassing and heating the oil, processing capacity is expressed in L.P.H.
When regenerating the oil, processing capacity is expressed as the amount of oil treated per cycle.  The amount of oil treated will depend on the amount of Fuller's Earth in the unit and the acid level of the oil being treated. E.g. one kilogram (1 kg/2.2lbs.) of Fuller's Earth can treat approximately 4 liters (1.056gals) of oil with an acid number of 0.2mg KOH/g.  The amount of oil treated per 1 kg/2.2lbs.of Fuller's Earth increases proportionally to a decrease in the acid number of the oil.  GlobeCore Process units can also be fitted with an optional DBPC-2.6 inhibitor injector unit.
The following table shows the typical GlobeCore Process results.  GlobeCore can custom manufacture models in any configuration and is willing to explore new design solutions to meet your specific needs.
| | |
| --- | --- |
| Specifications | Value |
| Mass moisture content, g/ton (ppm)  *I.A.W. IEC 733; ASTM D-1533 | 5 |
| Nominal filtration fineness in microns | 5 |
| Volumetric gas content in % I.A.W. IEC 60599; ASTM D-3612 | 0.1 |
| Acid number, mg KOH/g I.A.W. IEC 296; ASTM D-664 | 0.01 |
| Corrosive sulfur I.A.W. IEC 5662; ASTM D-1275 | None |
| Dielectric strength, kV I.A.W. IEC 156; ASTM D-18116 | 70 |
| Interfacial tension, N/m, at 250С  I.A.W. IEC 6295; ASTM D-664 | 45 |
| Dielectric loss tan at 900С  I.A.W. IEC 247; ASTM D-924 | 0.001 |
| Oxidation stability IEC 74; 164 hours | Restored |
A.W. = In accordance with
Main Features of the GlobeCore Process:
• Fully Automated Process and Smart Phone and Internet Monitoring
• Simplicity of Operation and Servicing
• Service Life Extension Program for electric power transformers
• Eliminates the need to Dispose of Used Oil
• The Most Environmentally Friendly Equipment in the Industry